Creative Selves: The Interfaces Between Translation and Other Creative Practices
The Swedish-English Literary Translators' Association (SELTA) is delighted to invite you to a free, virtual event exploring the interfaces between Swedish-English literary translation and other creative practices. Kira Josefsson and Saskia Vogel will be in conversation with chair Alice E. Olsson about their work and how they align the various parts of their creative selves. Book for free to get a joining link.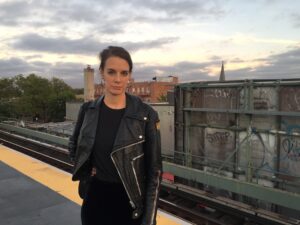 Kira Josefsson is a writer, translator, and editor between Swedish and English. She was awarded a PEN/Heim Translation Fund grant for her work on Pooneh Rohi's Araben, and a Helge Ax:son Johnsons stiftelse grant for a fiction project in Swedish about desire, whiteness, and art. Her translations have been published in places like Granta, The Nation, and Tupelo Quarterly; her words can also be read in Svenska Dagbladet, Göteborgs-Posten, Triple Canopy, and elsewhere. A longform piece on the movement to abolish the prison industrial complex is forthcoming in Glänta, where she's a member of the editorial board; she also serves as Assistant Translations Editor for Anomaly. kirajosefsson.com.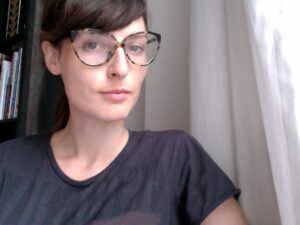 Saskia Vogel is an American author and Swedish translator. Permission, her debut novel about erotic awakening and the families we choose for ourselves, was published in four languages in 2019 and is forthcoming in German. She was awarded a working grant from Författarfonden in 2020, which she is putting towards a passion project in translation. This year, she received the Berlin Senat grant for non-German-language literature for a book she is writing about pornography and the patriarchy, and is a finalist for the PEN Translation Award for her translation of Jessica Schiefauer's Girls Lost. saskiavogel.com.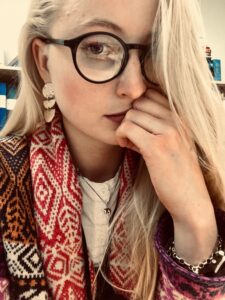 Alice E. Olsson (event chair) is a literary translator, writer and editor working across Swedish and English. She has published translated works in both languages. From 2018 to 2019, she served as the Cultural Affairs Adviser at the Swedish Embassy in London. She is currently pursuing a PhD in Comparative Literature at University College London. Alice is the editor of the 'New Books' section of Swedish Book Review. She lives somewhere in the Swedish mountains.