October 24, 2022
SELTA at 40: Ann Henning Jocelyn
In celebration of SELTA's 40th anniversary in 2022, in this series of articles, SELTA members reflect on their careers and SELTA past and present. Here, founder member Ann Henning Jocelyn describes her translation career and looks back at SELTA's early days.
Life as a Literary Translator
After an early debut as a playwright in my native Sweden in 1972, I relocated to London but found it hard to make ends meet working in London theatre. As assistant to legendary director Charles Marowitz, I received a weekly wage of 6 guineas. Permanent employment as a linguist at the London World Trade Centre gave a much improved, steady income, but left me hungry for more creative work. With my sights on literary translation, I contacted Swedish publishers and was soon given a sample to translate: an excerpt from an early crime novel written by an unknown author called Ruth Rendell. My sample met with approval and was followed by years of intense work translating English novels into Swedish.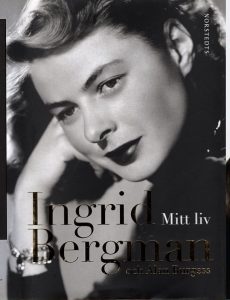 In 1979, I was approached by Norstedts. Ingrid Bergman was writing her autobiography and needed someone based in London to help with research and translation, both English and Swedish, acting as a bridge between herself and ghost writer Alan Burgess. First of all, she wanted me to do a sample for her to examine. She rang up very early one morning to tell me I was unable to spell. I was shocked, but drew breath when she told me that my one mistake had been to spell Rossellini with only one "l". Otherwise, she was delighted with my work and wished to meet me. This was the beginning of many months of delightful collaboration, including much editing, as her first husband, Aron Petter Lindström, kept objecting to her descriptions of him and threatened to sue us all unless the passages were totally rewritten. This led to some controversy over my fee, as Norstedts were only prepared to pay as per my contract for text delivered, notwithstanding months of extra work I had been made to put in. It took an intervention by Ingrid before I was paid a reasonable fee for the additional work. It taught me never to take on unscheduled work without first agreeing a fee for it.
Around this time, I started to translate more books from Swedish into English. I became a member of the Institute of Linguists and was elected Chair of the Translators' Association, attending conferences in Kiev, Vienna, Amsterdam, Stockholm and London. Through the TA I also got to know well-established colleagues, such as Patricia Crampton, Mary Sandbach, Joan Tate and Eivor Martinus. We all faced the same problem of trying to persuade British publishers to take on Swedish books. More often than not we were given the standard answer that "Swedish books don't sell". Agreeing that something had to be done to convince the trade that there were indeed Swedish books worthy of publication, we started talking about taking joint action. Once we got leading academics like Karin Petherick of UCL, Laurie Thompson of St. David's College Lampeter and Tom Geddes of the British Library on board, we were in a position to form SELTA: the Swedish-English Literary Translators' Association. Much help and support was given by the Swedish Embassy in London. Eivor Martinus and myself were even enabled to take a degree in English literature at Lund University, remotely via the London Embassy.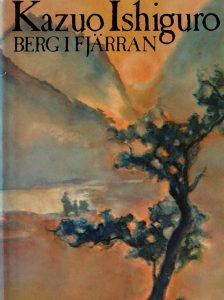 In spite of valiant effort by the members of SELTA, working on a voluntary basis writing reviews and doing sample translations for Swedish Books, published regularly and distributed to publishers, there were still very few books being accepted for translation, so I went on working into Swedish as well. In addition to Ruth Rendell, I worked with some leading English authors, including Kazuo Ishiguro, whose crystal-clear language was a pure pleasure to work with.
In the 1980s, I got married and moved country once more, this time to Ireland, where I started a successful career writing my own stuff. I had less time to translate but held on to Ishiguro. In 1989, I was contracted to translate The Remains of the Day, but had to give it up when I ended up in hospital for an extended period having my first and only child. This marked the end of my career as an English-Swedish translator.
In the 1990s, I became involved once more with work for the stage and over the years have had a number of my own plays performed, in Ireland and England, including the West End. In 1997, I was appointed Artistic Director of the Fourth International Congress for Women Playwrights, held in Galway. This led to work translating Scandinavian plays by authors such as Jon Fosse, Henning Mankell and Sara Stridsberg into English. With much practical experience of stagecraft, I realised I was particularly well suited to this work and so decided to specialise in dramatic translation. This work has evolved into original English versions. Working with composers on one libretto for opera and text/lyrics for musicals has presented huge challenges, which I find immensely rewarding.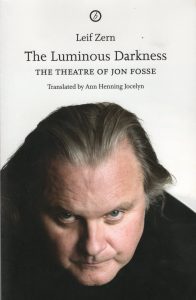 Looking at the literary market, it has gone through a complete transformation since SELTA was formed, adding one Swedish mega-bestseller to another. Just how much credit goes to the indefatigable efforts by SELTA members over the decades is of course impossible to assess, but for a founding member it is a joy to note that we have come such a long way in these 40 years. Today no self-respecting British publisher would dream of repeating the line we heard ad nauseam: that "Swedish books don't sell." Even so, it is fortunate that we have publishers like Norvik and Quercus prepared to take risks and publish books not only based on commercial potential but also on quality.
The work of SELTA continues, now better organised and more effective than ever, and I wish the membership much well-deserved success in ensuring that many future Swedish books will find their way on to the international market, not to forget wonderful classics too good to be forgotten.