November 8, 2022
SELTA at 40: Annie Prime
SELTA's Treasurer Annie Prime joined SELTA in 2014. In this interview she talks about the value of SELTA as an organisation and some of the exciting projects in her career so far.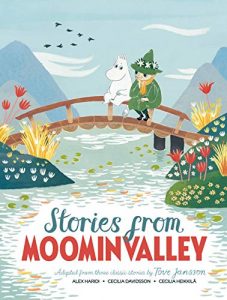 When did you join SELTA?
 I joined SELTA as an associate member in 2014.

What kinds of things was SELTA doing when you joined?
 I recall some educational and networking events at UCL, the London Book Fair, and other literary hotspots in London. Beyond that, I barely remember any details because it was all very mysterious to me at the beginning. Members were discussing contracts and publishers while I was fresh out of university and hustling to find any paid work whatsoever.

When did you join the committee and what is your role?
 I replaced Ian Giles as treasurer in 2018. It's my job to collect membership subscriptions, manage the accounts, apply for funding, produce annual accounts for auditing and present an account summary at the AGM.

Are there any events or things SELTA have done in your time that you would like to highlight?
 I enjoy all the in-person social and CPD events but couldn't choose between them. It is always refreshing and illuminating to be able to talk shop with fellow translators, especially face to face.

Tell us about your career – where did you learn Swedish, how did you become a translator?
I got a smattering of Swedish for free, as it were, from my Swedish mother and the extended family we visited sometimes in summer. I found it very frustrating, however, to not be able to fully participate in conversations with my grandparents and cousins, so I decided to study it under my own steam as a teenager.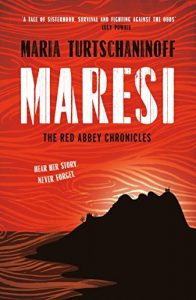 As an avid scholastic linguist, I did a BA in Modern Languages at Manchester University, but seeing as Swedish wasn't available I focused instead on French, Russian and Spanish. When I came to study a Masters in Translation at UCL, Swedish was offered and I finally got the chance to study the language formally at the age of 25. The experience of solidifying a partially native language after many years of informal practice was satisfying indeed.
For my final MA project, I chose to translate and annotate an extract from the Finland-Swedish YA fantasy novel Arra by Maria Turtschaninoff. On completion, I proudly presented said translation to the author and her agent and was promptly offered a job translating a sample of her next novel. That novel, Maresi, managed to land me a three-book translation deal with British publisher Pushkin Press. I felt rather jammy about getting my foot in the door so early on; I guess I was in the right place at the right time! I have been working as a full-time literary translator ever since.

What would you say you specialise in?
 I specialise in young adult literature and children's books. Though I do translate other things, and I have no intention of staying shackled within limits, I do find this work very enjoyable. Young adult fiction rivals adult fiction in artistry and intrigue, and often includes a sprinkle of magic, fantasy and/or humour, which adds some sparkle to my working day.

What are some of your most interesting translation projects?
 They are all so interesting!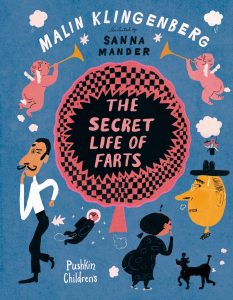 I have worked on the modern reworked Moomin titles, which was a dream come true. And other children's picture books which often require rhyme and wordplay. The Secret Life of Farts by Malin Klingenberg really tested my rhyming skills (and general comedic skills).
My translation of Maresi Red Mantle by Maria Turtschaninoff won the GLLI Translated Young Adult Book of 2020, which was wonderful. And more recently I have been working with award-winning Swedish titles, such as Rhubarb Lemonade by Oskar Kroon and The Night Raven by Johan Rundberg, winners of the children's Augustpriset in 2019 and 2021, respectively.

Did your career trajectory change? Is it different now compared with what you expected at the start?
No, I am actually doing exactly what I set out to do, which seems a bit too good to be true. The only difference is I am getting more and better work now than when I started out eight years ago.

How has being a SELTA member helped in your career (if it has!)
More than I can say, in more ways than I can count.
Other members have been endlessly generous with their practical advice and moral support at every stage of my career. A lot of the work I got early on was thanks to recommendations from other translators. SELTA members have boosted my confidence and encouraged me to charge appropriately, to demand certain contractual terms. On top of that, there have been so many invaluable networking opportunities…
There is strength in numbers. I honestly don't know where I would have got in my career without SELTA. Though we are technically competitors, members support each other and lift each other up. It makes me proud of our association and our profession.